Looking for a unique and fun adventure for your Girl Scouts? Scuba Adventures offers five unique experiences perfect for your Girl Scout troop. We have an indoor, heated swimming pool for all water activities and a state-of-the-art classroom for all class-related activities.
There's nothing more unique and exciting than the chance to breathe underwater and experience the total weightlessness as you fly through the water. Our 18-foot, indoor heated pool is the perfect place for your Girl Scout to try out scuba diving with our Discover Scuba program.
We'll reserve the pool just for you and your troop, provide all of the necessary equipment and an experienced and qualified scuba diving instructor to teach the basics. Once the girls have learned the basics skills in scuba diving, they're able to enjoy swimming around the pool and testing their new skills!
If you want an experience your Girl Scouts will always remember, give us a call at 972-423-3483 to book a Discover Scuba for your troop.
Think your troops are ready to take the plunge and become scuba divers? If they are 15 years old, they're able to obtain a full scuba diving certification that allows them to dive with a buddy, anywhere in the world up to 60 feet deep. Scouts that are 10-14 years old may obtain the SDI Junior Open Water Scuba Diver Certification that allows them to dive under the direct supervision of a parent, guardian or active dive professional.
Becoming a scuba diver opens up a world of wonder and possibilities. You could never imagine the places you'll go and things you can see. Obtaining a scuba diving certification is a gift that will last a lifetime and allow for years and years of amazing memories.
Your scouts can get certified in three easy steps!
Step 1: Get Smart. In the comfort of their home, your scouts can complete their online eLearning that covers all the academics to scuba diving
Step 2: Get Wet. After your scouts have completed their studies, they complete in-water training in our indoor, heated pool with a qualified instructor.
Step 3: Go Diving. Last but not least, your scouts will join us at the Scuba Ranch in Terrell, Texas to go over their skills again and go on four dives! Once they've completed this, they will be fully certified scuba divers!
Scouts can sign up for any of our Open Water classes and obtain their certification, but if you'd like to reserve a private class for your troop, call us at 972-423-3483.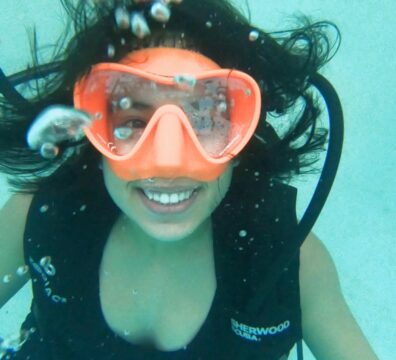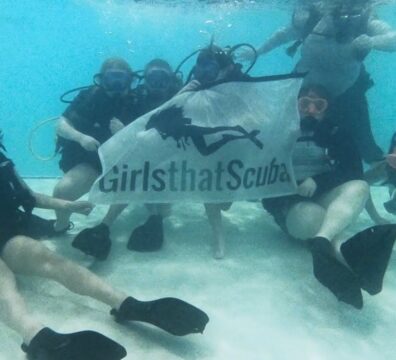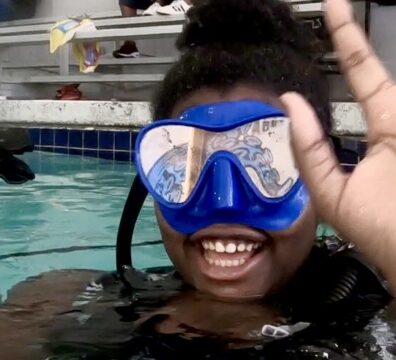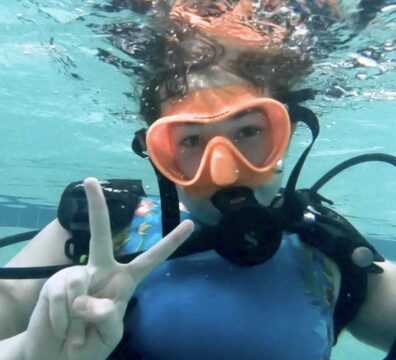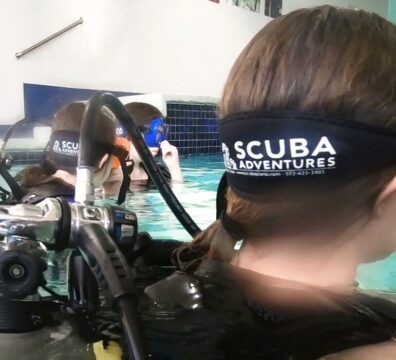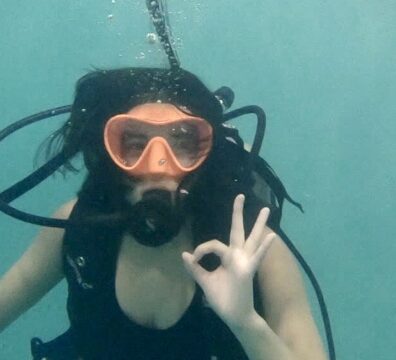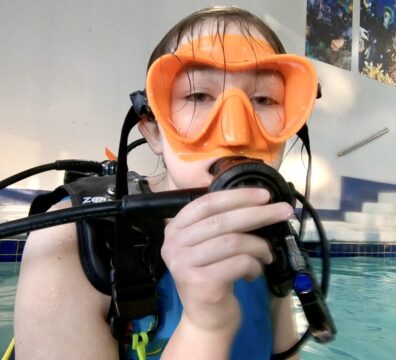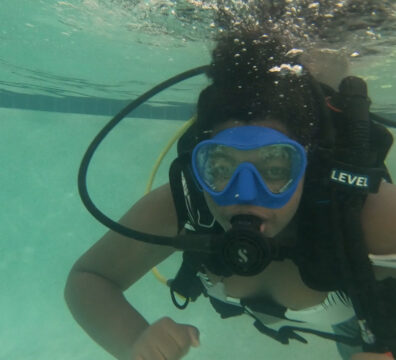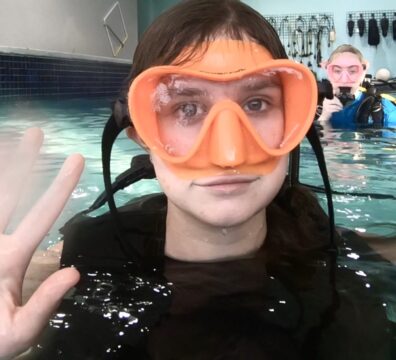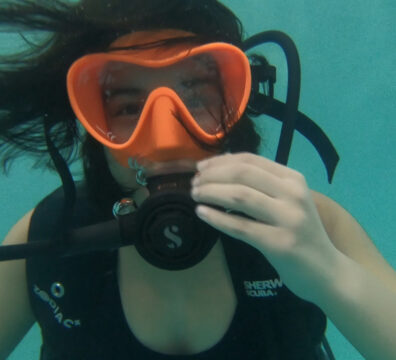 Looking for a creative way to fundraise for your Girl Scout troop? Host a Discover Scuba course at Scuba Adventures.
Here's how the program works:
First, you schedule a fundraiser Discover Scuba class through Scuba Adventures. These are typically held on Saturdays or Sundays. We will help you with Facebook pages and marketing materials. YOU decide how much you want to charge for the event per person.
Scuba Adventures takes $20 from your price for instructor and equipment costs. The rest you keep for your troop! So, if you charge the same rate of $45 that we charge, you would make $25 per person!
We take care of everything on the day of the event. All you have to do is market the event, invite all your friends and family, and show up for a good time!!
You can even bring your Girl Scout cookies to sell to your attendees, Scuba Adventures staff and customers.
Call us at (972) 423-3483 to get your fundraiser started!
At the local gym an older gentleman complains of chest pains and uncomfortable pressure in his chest, a schoolmate suddenly collapses on the playground, a total stranger gasps for breath in a restaurant….these things happen every day to everyday people.  Some of them just need a helping hand, while others may suffer permanent injury or even death without immediate attention.
In the First Aid Merit patch course, you will learn the necessary emergency primary and secondary care steps in the right order, so you do the right things at the right time.
We offer professional first aid training for both in-water and out-of-water scenarios. We're able to customize our First Aid course for your troop's needs and age. Contact the Scuba Adventures team today to get your troop their first aid patch.
Girl Scout Swimming Safety
Swimming is a leisure activity, a competitive sport, and a basic survival skill. Scouts who take this course will learn about safety when swimming and diving, how swimming can contribute to overall fitness and health, and gain some basic competitive swimming skills.
This course is perfect year-round at our heated, indoor pool. Contact our team to get your troop swimming!