Discover Scuba Diving with Scuba Adventures
For those who want to test the waters and try scuba, this is the course for you!
The SDI Scuba Discovery Program gives you a glimpse of what you can expect to experience in the underwater world as well as what you could expect to learn in the SDI Open Water Scuba Diver course. During this experience program, you will go through the basic safety procedures for enjoyable scuba diving under the watchful eye of an active SDI Instructor.
You will learn skills such as equalizing your ears, buddy checks, basic buoyancy control, underwater communication, and more. You will also be given an introduction to basic scuba equipment followed by an underwater tour in the local pool or aquatic environment.
Discover Scuba with Scuba Adventures!
What the course includes:
What you can expect to learn:
During this program, the following topics will be covered… and more!
Basic overview of physics/physiology and how it relates to diving
Underwater communications
Taking the SDI Open Water Scuba Diver course
If you enjoy this experience then the SDI Open Water Scuba Diver course is your next step!
Some of the in-water skills you will perform include:
If you love your discover scuba, you'll LOVE our open water course where you can learn to dive up to 60 feet anywhere in the world! 
You're only experiencing half of what the world has to offer if you only explore it on land. Let's start your Scuba Adventure!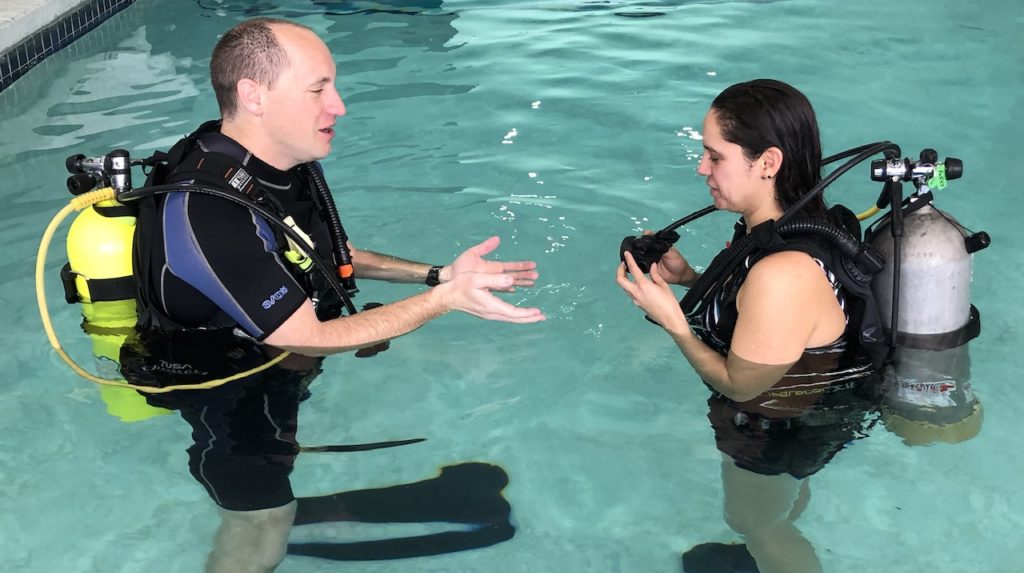 How do I take this course?