What's on your scuba diving bucket list?
Bottlenose Dolphin? Caribbean reef shark? Spotted Eagle Rays? Humpback Whales?
You can have the chance to knock these bucket-list items off your list and more in Turks and Caicos with Scuba Adventures Plano.
Turks and Caicos Liveaboard
The Turks & Caicos Aggressor II liveaboard offers guests a week of exceptional diving. You will see beautiful wall ledges decorated with massive orange elephant-ear sponges, purple gorgonians, and crimson rope sponges. While also enjoying frequent visits from nurse and reef sharks, turtles, and eagle rays as they cruise by in search of prey or forage.
The Boat
The Turks & Caicos Aggressor II is a 120-foot yacht, designed and powered for comfort, safety and stability. She is diesel-powered, cruises at 10 knots and has 110-volt power on board. Sleeping up to 18 guests in privacy and comfort, she is ideal for groups.
The accommodations includes 1 master stateroom for couples with a queen bed, 6 deluxe staterooms with a double and single berth and 2 twin staterooms with 2 single beds with a shared bathroom. All staterooms include a tv, media player, full shower and bathroom and central climate control air conditioning.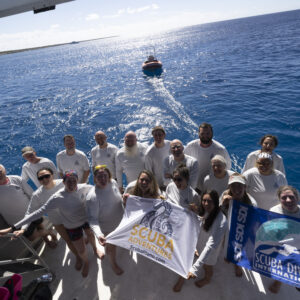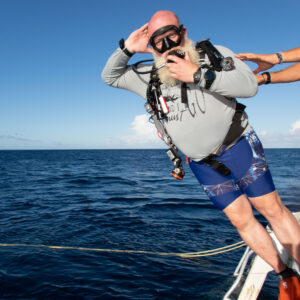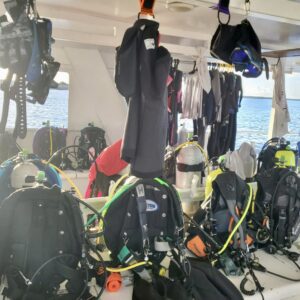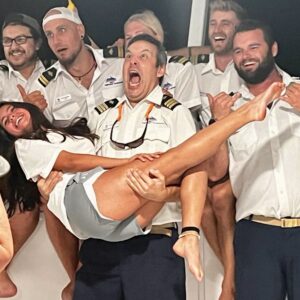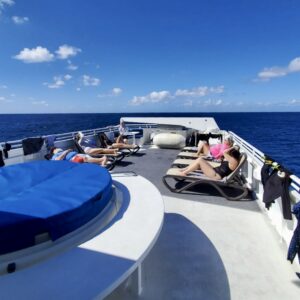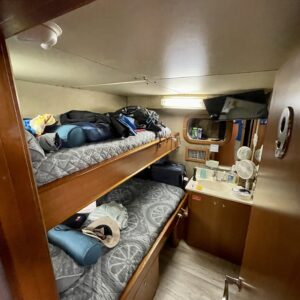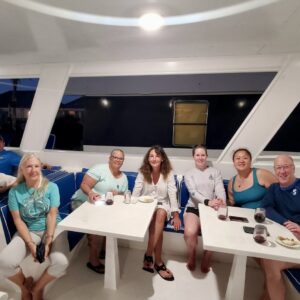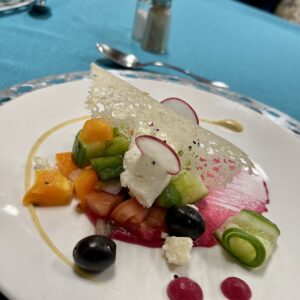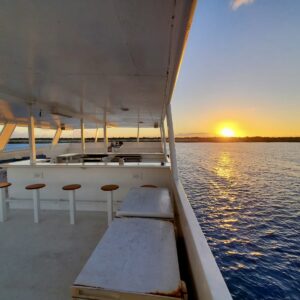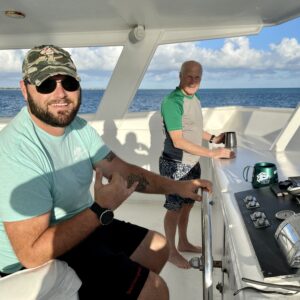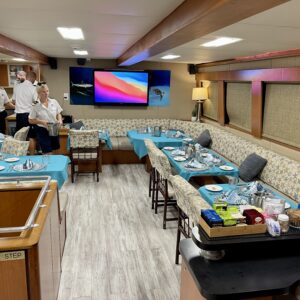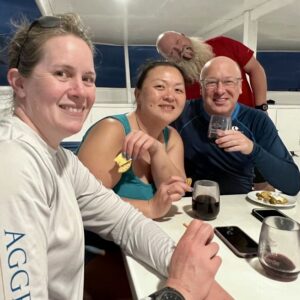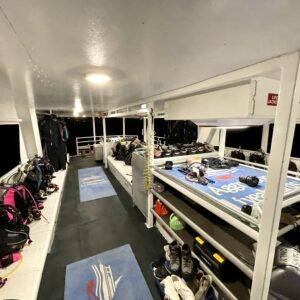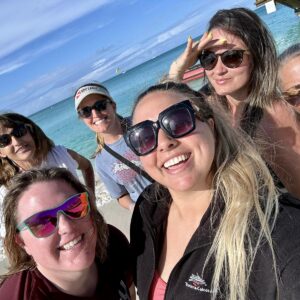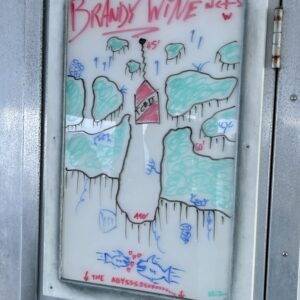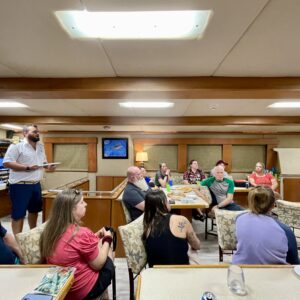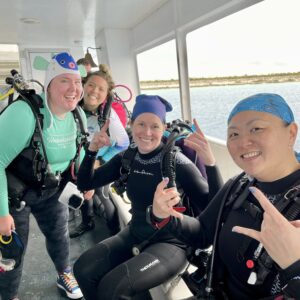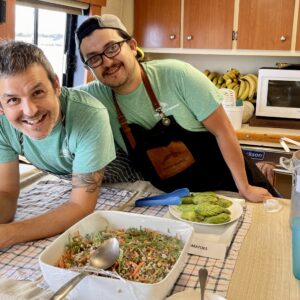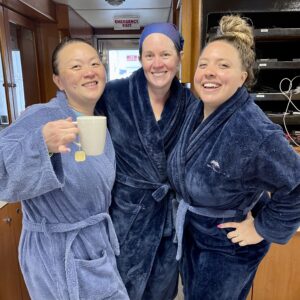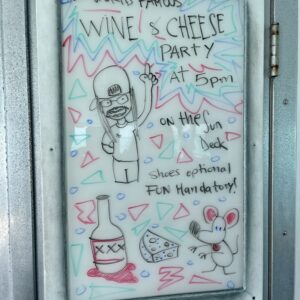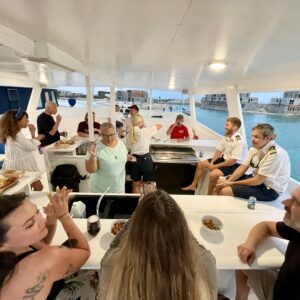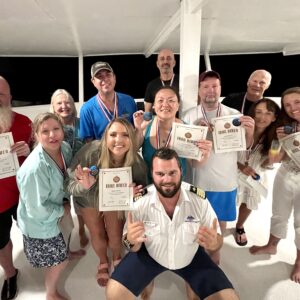 Scuba Diving in Turks and Caicos
The Turks and Caicos are home to two features that define local diving: the third largest barrier reef in the world, and magnificent coral walls.
Many things draw divers from all over the world to Turks & Caicos, the alluring turquoise waters, thriving coral reefs, water highways for amazing marine life, and more. So, whether you're looking for wall dives or wrecks, this trip is for you.
Turks and Caicos is a group of 40 islands and cays, all surrounded by crystal clear waters and 1000 square miles of gorgeous healthy reefs.
The Dives in Turks and Caicos
8 of the 40 cays and islands in Turks and Caicos are inhabited, and each offers its own unique character. This trip includes an average of 27 dives, including night dives.
French Cay – Rock and Roll
The top of the wall is at 40 feet, and there is an abundance of barrel sponges, elkhorn, and pillar corals. Juvenile barracuda and lobsters are spotted in the daytime. This dive is a great option for the afternoon or night dive.
French Cay – West Sand Spit
(5 miles south of French Cay) The wall starts at 40 feet and is covered with large coral formations—pillar corals, barrel sponges, and deep-water gorgonians. Keep an eye out for nurse sharks, French angels, ocean triggerfish, and huge stingrays. This site is weather permitting.
Northwest Point – Black Coral Forest
The walls start at 45 feet and drop to below 300 feet. There is an overhang where at least five species of black coral are growing. The base of the overhang is at 75 feet.
Northwest Point – Shark Hotel
Named for the Caribbean reef sharks often seen cruising by, the wall levels off at 90 feet at a plateau covered with plate corals. At 100 feet, a chimney cuts through the reef exiting at 130 feet on the deep wall with lots of pillar coral on top.
Northwest Point – The Crack
The wall doglegs to the south forming a huge penny slot crack that divers can swim and exit at any time. A massive barrel sponge with an anemone above it is at 85 feet. Divers swimming to the south may encounter schooling fish and a resident sea turtle.
Northwest Point – The Dome
This sunken dome was once the site of a French television game show and offers a spectacular night dive experience.
West Caicos – Driveway
One of the most diverse dive sites along West Caicos! The boat is moored in 35 feet of water, offering the options of swimming to the wall over "the Driveway", a large sand chute. While some choose cruising on top of the wall in shallower water where there are many interesting, isolated coral heads. There are anemones growing in the shallows at only 5-10 feet of water depth.
West Caicos – Gullies
Divers can swim through a penny slot gully that starts at 45 feet and ends at 75 feet. There are beautiful sponge formations at the edge of the wall and schooling fish on top of the wall.
West Caicos – Rock Garden Interlude
This wall is divided into sections with large and beautiful sponge formations. Divers encounter friendly sea turtles and spotted scorpion fish. The sand flat on top of the wall has several nice coral heads and fascinating, but shy, garden eels.
West Caicos – The Anchor/Whiteface
Called "Whiteface" for the white sandy cliffs along West Caicos, this site provides a swim- through gully with a 17th century anchor wedged in the north side. A beautiful, large white anemone sits at about 95 feet at the base of the gully. Divers keep an eye out for the resident reef shark who is not camera shy and enjoy great night dives with lobsters, octopuses, and nurse sharks.
Marine Life
From this biggest sharks and rays in the world to amazing macro life, Turks and Caicos has it all. Here are some of the exciting things you could see on one of your dives:
Turks and Caicos Sharks- Diving in Turks and Caicos give you the opportunity to observe several species of sharks. The most common being the Caribbean reef shark, often seen swimming in the depths of many dive sights. Those that are sometimes spotted include blacktips, lemon sharks, tiger sharks, and hammerheads.
Turtles- While endangered in many areas, you will see many crowd-pleasing turtles on your dive. The beautiful Hawkbill Turtles are a frequent sight in Turks and Caicos all year round!
Whales- During January to March humpback whales are often seen migrating to the Silver Banks to mate and calf.
Bottlenose Dolphin- These amazing creatures have their fun playing in the wake of boats but can sometimes be seen underwater on dives. A known bottlenose dolphin names "Jojo" has been in the area since the 1980s and seems to enjoy visiting divers and the human company.
Octopus and Squid- Always something worth looking for in Turks and Caicos, even though they are camouflage queens. Often transforming their skin into lumpy ridges to mimic nearby rocks, algae, or coral. You are most likely to see the mid-water column squid lurking in the shallows. While octopuses are hunting at night, they may occasionally come out in daylight.
Grouper- The Nassau Grouper is known to be friendly and welcomes interactions with divers. You will usually see them in cleaning station along the reef.
Rays- While sightings of Spotted Eagle Rays can be considered a reoccurring event, some years produce huge schools of rays, especially at southern sites. The Southern Stingrays are most seen skimming along the sand.
Eels- Don't forget to keep your eyes peeled for garden eels, but approach slowly or they may disappear into their holes!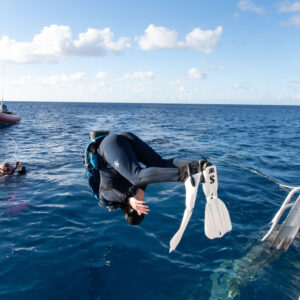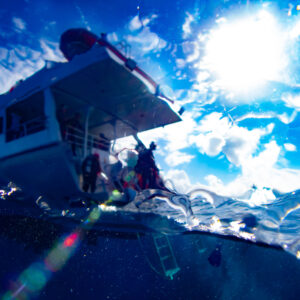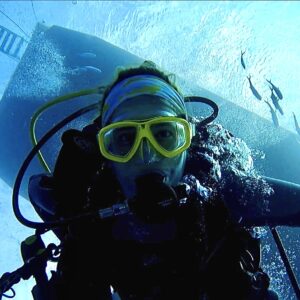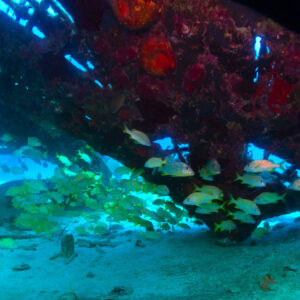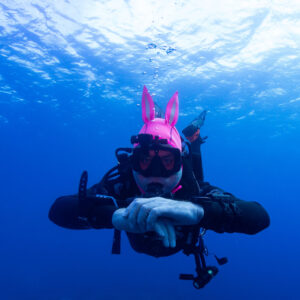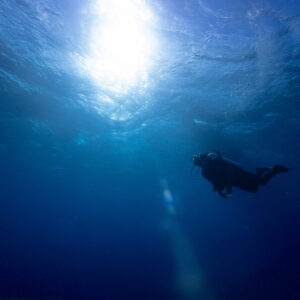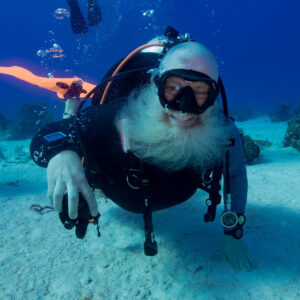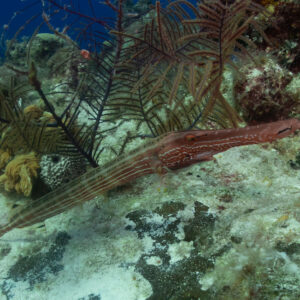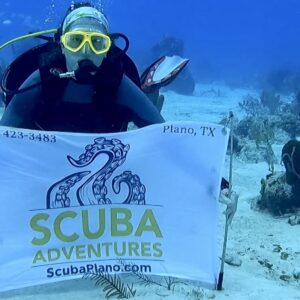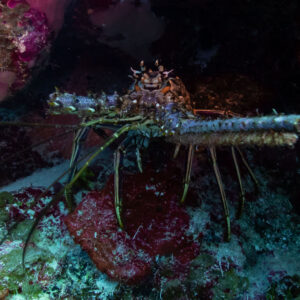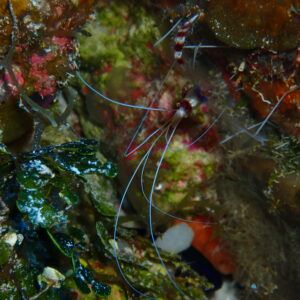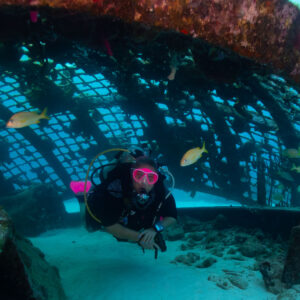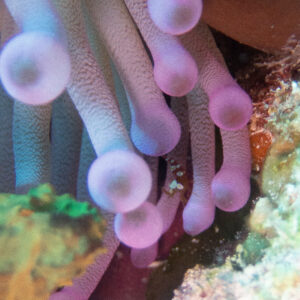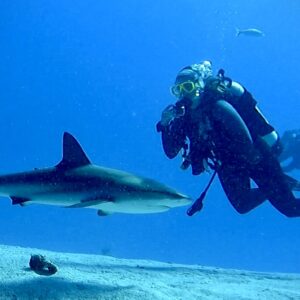 Scuba Diving Conditions
The weather in the Caribbean is diving friendly year-round! January through March is considered peak diving season with great chances to dive with migrating rays, dolphins, turtles, and humpback whales. The dives in Turks and Caicos are known to offer amazing visibility with little to no current. This means it's an ideal location for diving and underwater photographs.
Water temperatures range in the high-70s during the early months of January to April. With the warmest months being August to October. In Turks and Caicos, the visibility can be anywhere from 50 to 150 ft.
Hurricane season is June 1st to November 30th, like the rest of the Caribbean, with the most active periods being September and October.
Make Your Dream A Reality:
Inquire About Our Upcoming Aggressor Liveaboards