Did you know, under 4 hours from Dallas, there's a dive site that has up to 100 ft visibility and is 72 degrees year-round? Spring Lake, managed by The Meadows Center, is a hidden scuba diving gem.
It's a Texas treasure and we have earned the right to teach there. Due to the consistent temperatures, we teach at Spring Lake in the winter from November through March. Whether you're just starting out or looking to take your diving skills to a new level, Spring Lake is a fantastic winter dive spot.
The Meadows Center is located in San Marcos, Texas and offers a unique opportunity to explore some of the most spectacular underwater areas in the state. The center provides educational opportunities and research projects that focus on aquatic science. It also serves as a major scuba-diving destination for recreational divers around the world.
Spring Lake is an incredible destination for divers, offering crystal clear waters with a constant temperature of 72 degrees year-round. At the Meadows Center for Water and the Environment, this aquatic paradise offers so much more: it operates under one of the world's largest aquifer-driven spring systems, accommodating eight threatened and endangered species along with a state antiquities landmark. Spanning back 12,000 years to the last ice age and showcasing ongoing biological and archaeological research projects, it's believed this site is also home to the densest population of turtles in America – making Spring Lake a unique gem in ecology and history alike.
Due to this, the Meadows Center works hard to ensure this remarkable destination is maintained and protected. Not just anyone can scuba dive Spring Lake. You must be accompanied by a Spring Lake Partner Dive Shop (such as Scuba Adventures) and stay in the designated training areas or go through the Dive Authorization Course.
Scuba Diving The Meadows Center with Scuba Adventures
Spring Lake is one of our favorite winter dive sites. Although you can dive here any time of year, the year-round 72-degree temperatures all you to enjoy world-class SDI Scuba training by our professionals in crystal clear warm water during the Texas winter months.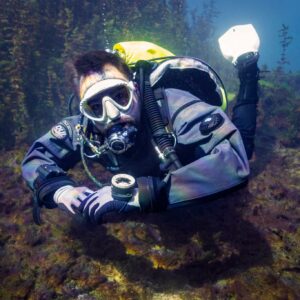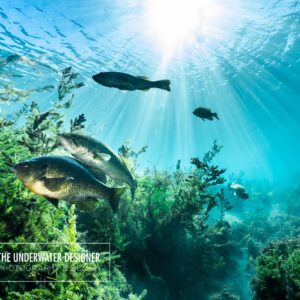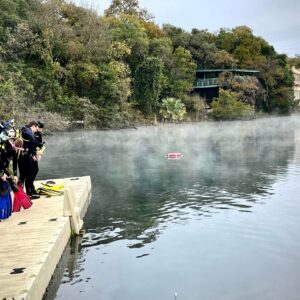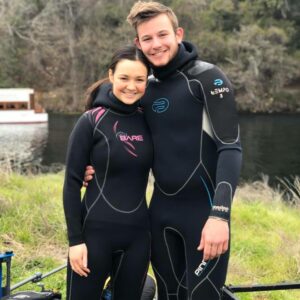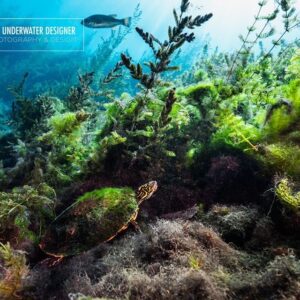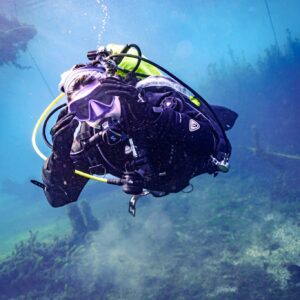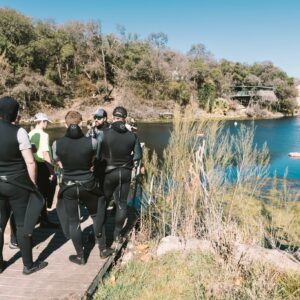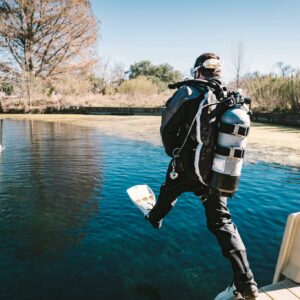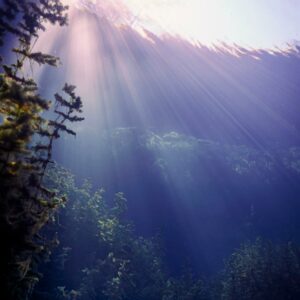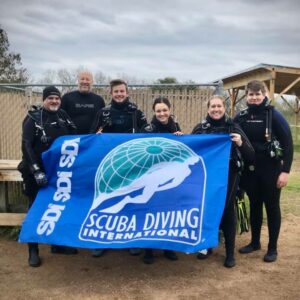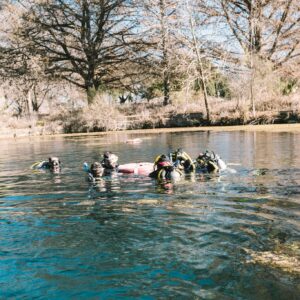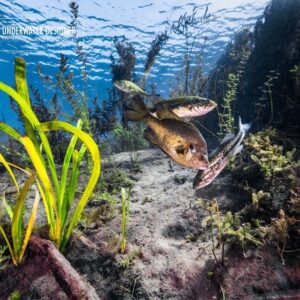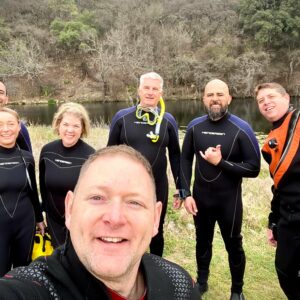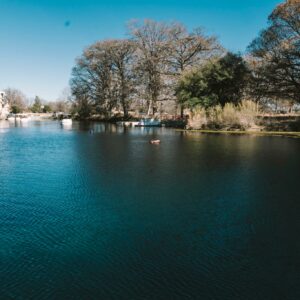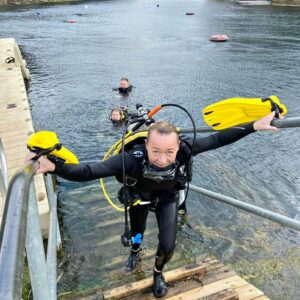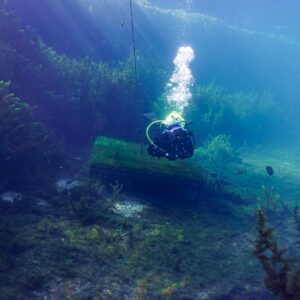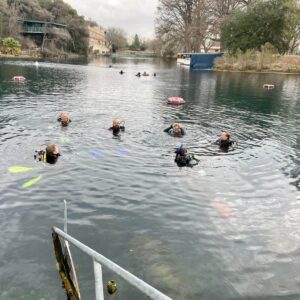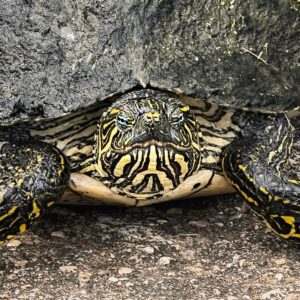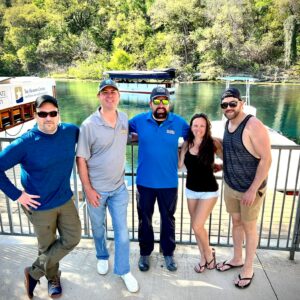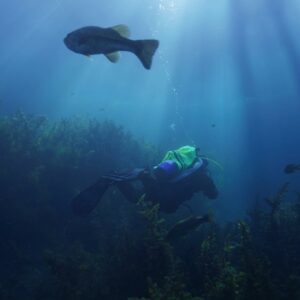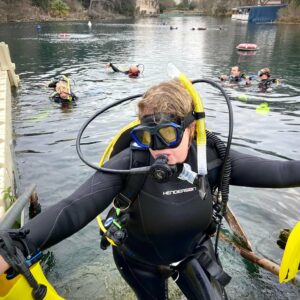 Open Water Course At The Meadows Center
Once the temperature drops, most dive shops can no longer offer Open Water courses due to the low water temperatures. Even in a thick wetsuit, 50-degree water does not make for a fun Open Water Certification experience. But as a Spring Lake Partner Dive Shop, we can certify students year-round by running the check-out dives in the warm 72-degree Spring Lake. 
From about November to March, you may complete your 4 check-out dives with Scuba Adventures in the Spring Lake training area. This sectioned area ensures that new or training divers don't affect the fragile Spring Lake ecosystem. Divers should still maintain neutral buoyancy to avoid touching the bottom.
If you wish to do your check-out dives at Spring Lake, you must first complete your online training and confined water instruction. This can be completed during the week or on the weekend in our heated 16-foot pool. Once that is done, you can schedule a time with your Scuba Adventures instructor to visit Spring Lake to complete your course.
Related: Step-by-step guide to obtaining your Open Water Certification
Become Authorized to Dive The Spring Lake
Finally, experienced divers who want access to nearly untouched areas in Spring Lake need to complete the Meadows Center dive authorization course in order to explore more areas outside the training zones.  
In order to participate in the Meadows Center Dive Authorization Course, individuals must be at least 18 years old, have an Open Water Scuba Diver certification, and have logged at least 25 dives. All participants are required to bring their own scuba diving equipment (you can rent scuba equipment from Scuba Adventures and take it with you) and must also complete all academic assignments and written examinations with a minimum score of 70%.
Finally, all participants are expected to demonstrate competence in underwater skills such as buoyancy control, situational awareness, and problem-solving strategies during an open-water dive. The practical portion of the course is about 4 hours long.

Most of our instructors and staff members have been through this course, so please reach out if you have any questions.
Join Scuba Adventures at The Meadows Center
 If you are interested in diving at the Meadows Center, contact us using the link below or over the phone at 972-423-3483 so we can look into scheduling a dive trip with instructors for you and your buddies!