Start your adventure today by finding the Scuba class that works best for you!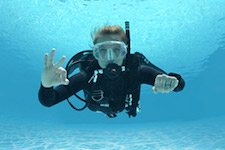 Scuba Discovery
Our "Try Scuba" class is a sneak peek into what to expect from the Open Water course and you get to dive in our pool with a certified scuba teacher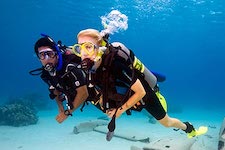 Scuba Refresher​
Has it been over a year since you last dove? This Scuba diver refresher course will update and review the knowledge and skill level of an inactive diver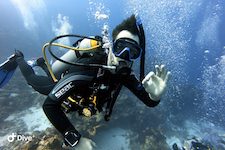 Open Water Certification
The Open Water Scuba Diver Course will cover all of the necessary skills and knowledge for open water scuba diving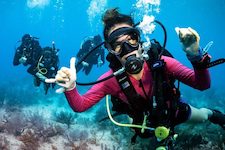 Advanced Adventure
If you've taken your Open Water Scuba Diver course and are now ready to expand your knowledge but would like to see what is out there first then the Advanced Adventure Diver course is for you!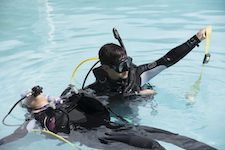 Rescue Diver
The Rescue Diver Course is designed to develop the knowledge & necessary skills to perform diver rescues and assist and administer the necessary first aid in the event of an emergency.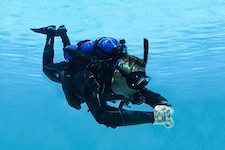 Advanced Buoyancy
Introducing a diver to the benefits of controlling his buoyancy usually has a great positive effect, an effect that will enhance the diver's sense of enjoyment.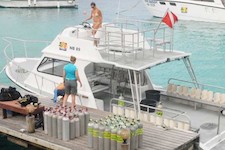 Boat Diver
Boat Diving occurs every day around the world; whether it's a lake, in the Caribbean or Red Sea, divers can explore the underwater world located off-shore.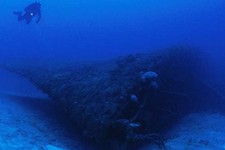 Deep Diver
SDI's Deep Diver Course is a must for any diver wishing to explore a little more, go a little deeper, and learn the risks and benefits associated with deep diving.
Altitude Diver
The purpose of this course is to acquaint a diver with the necessary procedures and knowledge to dive safely at altitudes 300 metres above sea level.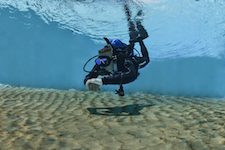 Master Scuba Diver
To become an SDI Master Scuba Diver you must successfully complete four SDI, TDI, or ERDI Specialties, the SDI Rescue Diver Course, and log 50 dives.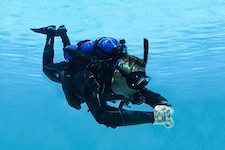 Intro To Tech Diving
The TDI Intro to Tech Course is an introductory course that expands on recreational training by improving dive planning methods, in-water skills, and streamlining existing gear configurations in a controlled and fun learning environment.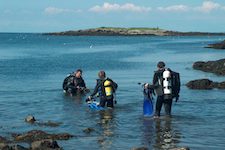 Dive Master
In this course you'll learn how to work with divers, lead certified divers, and act as a dive guide showing divers underwater dive sites and marine life.