Looking to explore one of the world's cleanest lakes this summer? What better way to do so then by starting under water!
Lake Ouachita lies just outside of Hot Springs, Arkansas and is one of the most stunning lakes both above and below the surface.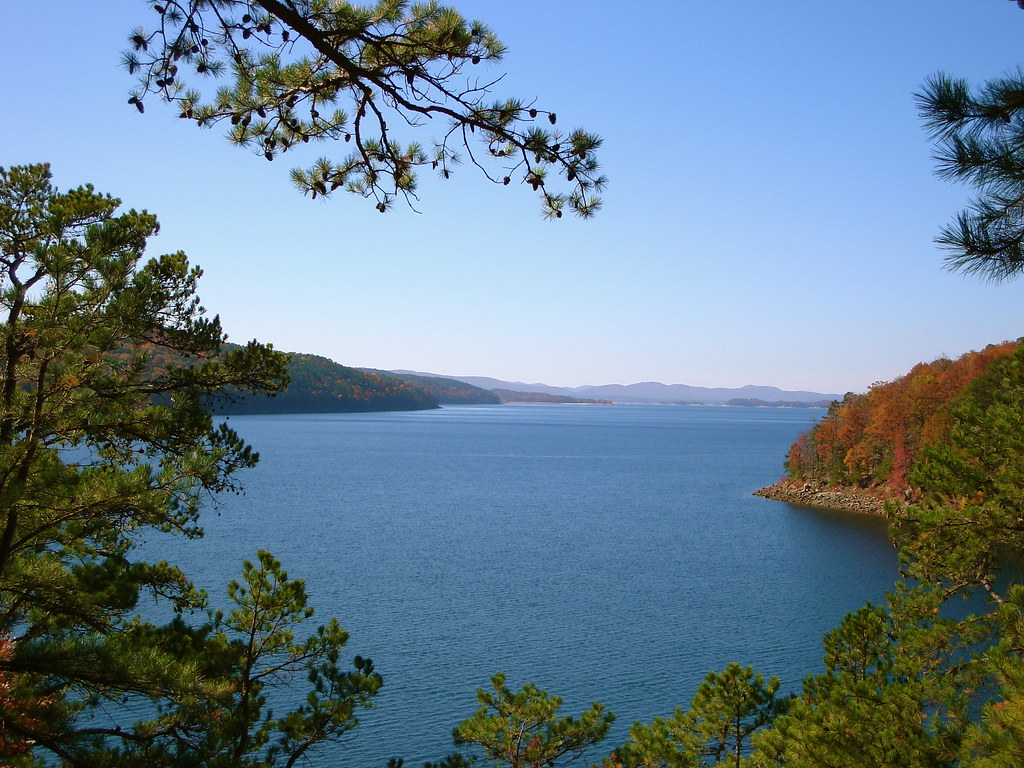 Lake Ouachita is the largest lake in Arkansas and offers 40,000 acres of clear, clean water. It is surrounded by the beautiful Ouachita National Forest that offers 93 campsites close to the water. These campsites are perfect for a quick, inexpensive getaway with the whole family!
The lake averages to be 50 feet deep with the deepest area being around 200 feet deep. Lake Ouachita was not cleared out before it was filled, meaning there is still a forest of trees lurking beneath the surface. The clear water and village of trees underneath make for incredible scenery when scuba diving.
While diving, you can also look out for fish like bream, crappie, catfish, striped bass, and largemouth bass. The lake also includes rare creatures like the freshwater jellyfish due to the high-quality, cleanliness of the water.
You won't have to worry about the temperature of the water because it stays around the same year-round due to the shallow depth of the lake. The average spring and fall temperature (in Fahrenheit) are in the mid 70's and in the summer, temperatures can reach the low 90's.
Scuba Diving Lake Ouachita with Scuba Adventures
You may be asking, how can I explore the gorgeous water of Lake Ouachita? The answer is simple: take a Deep Diver or Advanced Adventure course at Scuba Adventures.
Each of these courses offer a variety of learning experiences that will allow you to safely explore the depths of Lake Ouachita. These courses differ depending on what you want to learn. Listed below are the requirements, what to expect, and what will be learned in each course.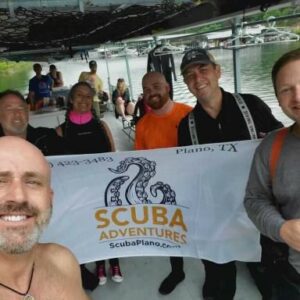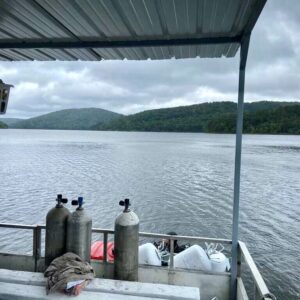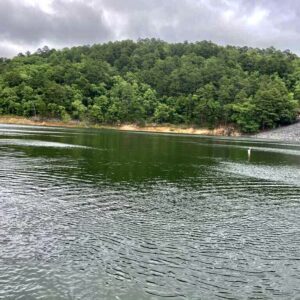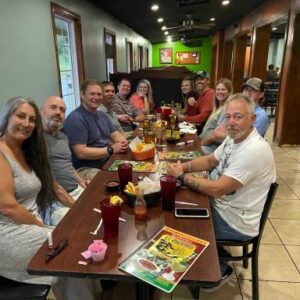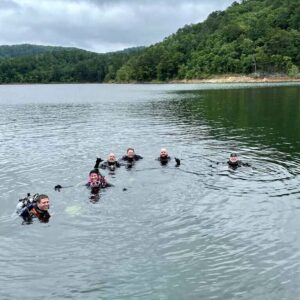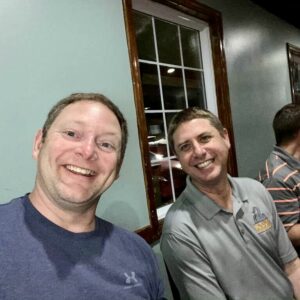 Advanced Adventure Diver Course at Lake Ouachita
The Advanced Adventure course is made for those looking to dip their toes into other SDI specialties after completing their basic Open Water Scuba Diver course. There are two specialties that divers must take during this course: Deep Diver and Navigation Diver.
Besides those two specialties, divers can choose three different specialties (for a total of five) to try out, which include:
Advanced Buoyancy Control
Altitude Diver
Boat Diver
Computer Nitrox Diver
Drift Diver
Marine Ecosystem Awareness
Many more!
To enroll in this course, divers must be an SDI Open Water Scuba Diver, SDI Junior Open Water Scuba Diver, or equivalent. However, there are some limitations for Junior divers (ages 10-15) on what specialties they can participate in.
Deep Diver Course at Lake Ouachita
This specialty course is for anyone looking to explore a little more, go a little deeper, and learn the risks and benefits of deep diving. Upon completion, you will be able to see all of Lake Ouachita's creatures (like the rare freshwater jellyfish) that don't typically travel to the shallows.
Before taking this course, you must be an SDI Open Water Scuba Diver, SDI Junior Open Water Scuba Diver, or equivalent. You also need to be at least 18 years old or 10 years old with a parent's consent.
Divers will be able to travel beyond the beginner 18 metres/60 feet to a maximum depth of 40 metres/130 feet by the end of the course. 
Join Scuba Adventures at Lake Ouachita
 If you are interested in diving at Lake Ouachita, contact us using the link below or over the phone at 972-423-3483 so we can look into scheduling a dive trip with instructors for you and your buddies!