If you've taken your Open Water Scuba Diver course and are now ready to expand your knowledge but would like to see what is out there first, then the SDI Advanced Adventure Diver course is for you! The SDI Advanced Adventure course will give you an overview of five different SDI specialties. Two of the required specialties are the Deep Diver and Navigation Diver specialties which are the foundation of continuing diver education. The remaining specialty dives you can opt for include:
This course is intended to introduce you to each of the five specialties selected; not complete comprehension of the chosen specialty. One dive from each of the chosen specialties may apply towards the completion of a specialty certification.
Upgrade Your Skills With SDI's Advanced Adventure Diver Course
What you can expect to learn:
Some of the in-water skills include: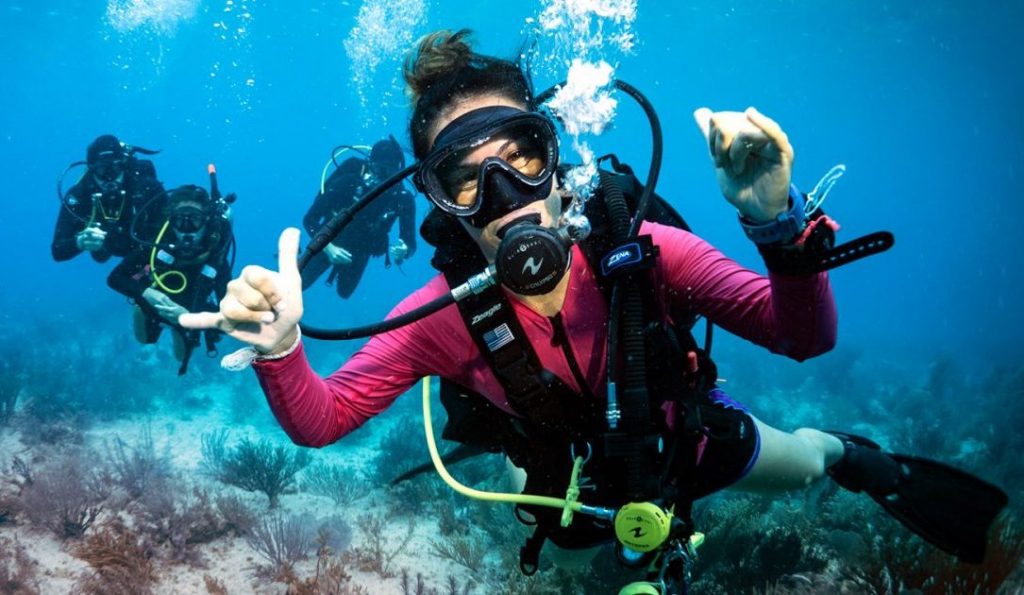 SDI Advanced Adventure Diver minimum requirements:
How do I take this course?