Dive Into History At Bonne Terre Mine
Are you looking for your next dive adventure or wanting to dive somewhere out of the ordinary? Diving Bonne Terre Mine is rated one of America's top 10 greatest adventures. It is one of the world's largest man-made caverns. Before its closure in 1962, it was the world's largest producer of lead ore.
Since then, nature has begun to reclaim the mine. Scuba diving Bonne Terre Mine allows you to go back in time and see first-hand how it might have been back then (minus the water of course). 
Walking down into the mine, 150 feet below the earth's surface, towards the world's largest subterranean lake, you get an eerie feeling hearing only sounds of tour groups in the distance and bubbles from scuba divers below.
Thousands of divers and non-divers explore the mine every year. There is plenty to see while winding through the mine's labyrinth of rooms and pillars. Showcasing its history above and below the water.
You'll experience depths of up to 60 feet making it suitable for all open water divers. It's a consistent 58 degrees year-round as the mine is not affected by temperatures from outside. Some divers opt to do their dry suit course beforehand, but it isn't necessary. A thick wetsuit or semi-dry suit, would be sufficient if you don't feel the cold as much.
Related: The Beginner's Guide To Dry Suits
It's rare to find a dive site in the heart of the United States with this good of visibility! While diving Bonne Terre Mine, you'll be treated to 100 feet visibility provided by over 500,000 watts of lighting. With great visibility, it allows you to dive through gigantic archways, gargantuan pillars, magnificent calcium falls, and many abandoned mining artifacts.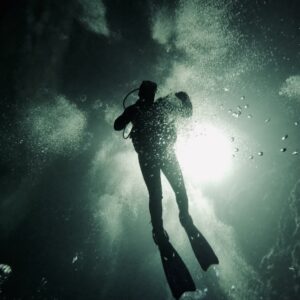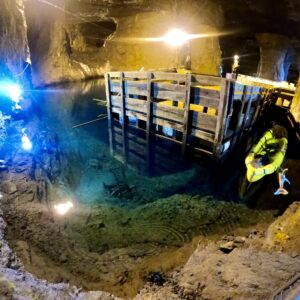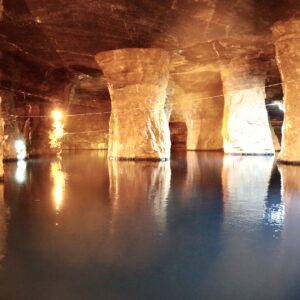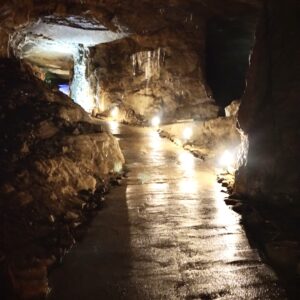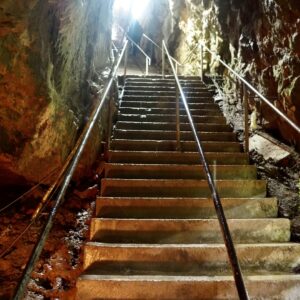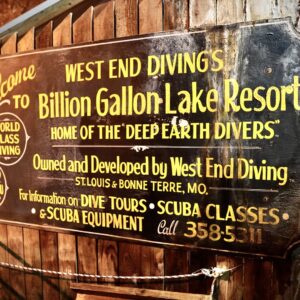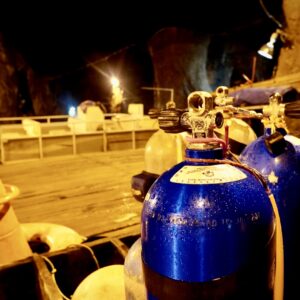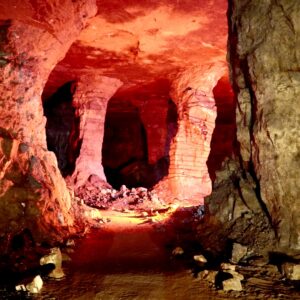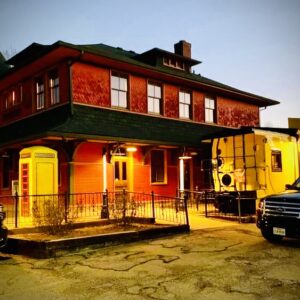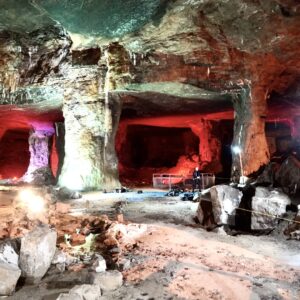 Scuba Diving Bonne Terre with Scuba Adventures
On our recent trip to Bonne Terre Mine in January 2021 the Scuba Adventures Polar Bear Dive team got to experience the magnificent sights of the billion-gallon lake. Everyone made a weekend of the trip and enjoyed lodging at the Bonne Terre Depot Bed and Breakfast, originally constructed in 1909 providing guests with another piece of history. Over two days, divers experienced 4 dives (3 on Saturday and 1 on Sunday). 
Starting bright and early, we met at the mine at 6.30 am sharp! After descending 150 feet into the mine, everyone began setting up their gear and listened carefully to the dive briefing. It was difficult to contain our excitement on what we were about to discover. Once everyone was geared up we giant strided into the crisp water with our dive guides. The incredible rock formations and artifacts made it spectacular for photos and video. Descending 150 ft into a mine sounds exciting until you realize you have to go back up! We definitely got our exercise in for the weekend but it was worth every step.
The best part about any Scuba Adventures trip is the dive squad! It's always a blast to share experiences in and out of the water with fellow buddies. We always are sure to enjoy a welcome and farewell meal with the whole squad.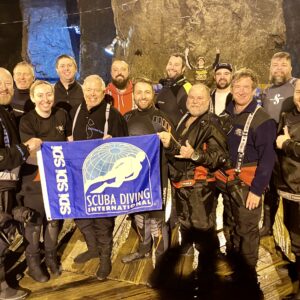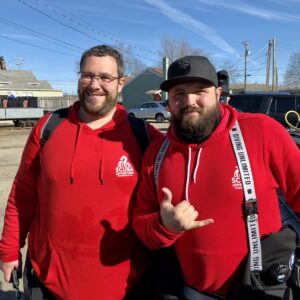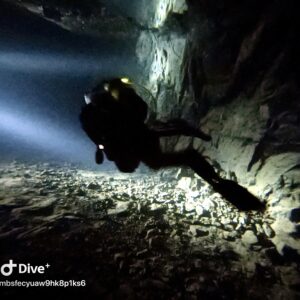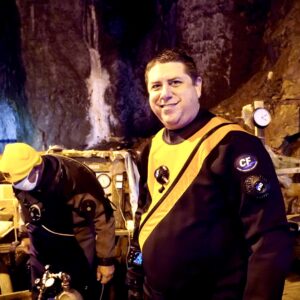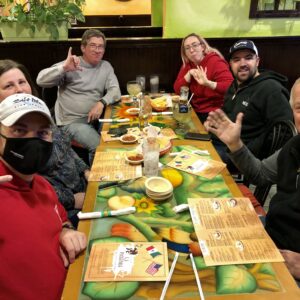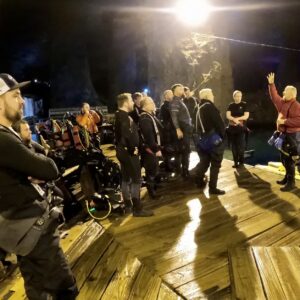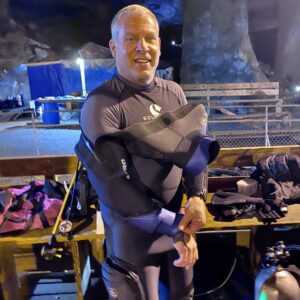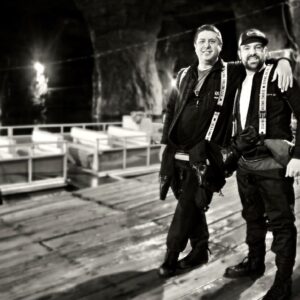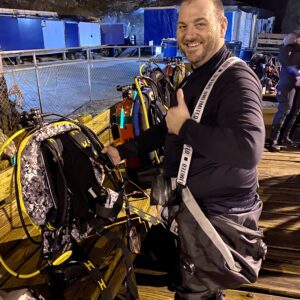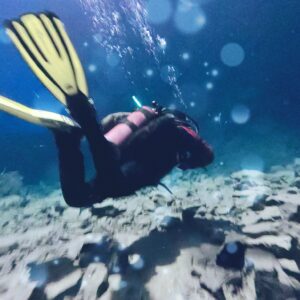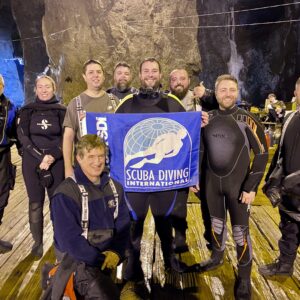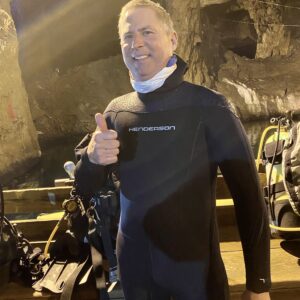 What Are You Waiting For?
Join us on our next trip to the Bonne Terre Mine.